Madness, Insanity, Awesomeness, Heartfelt, etc are a few words used to describe the theme of Chapter 138. It was complete chaos with loads of sentiments being portrayed as well. The best part was that Mikasa got to kiss Eren in the end. But unfortunately, all she got to kiss was a decapitated head of Eren which was quite creepy but satisfying. So what's next? Is the world safe? What has Eren Achieved by the Rumbling? Who is Historia's baby? Attack on Titan Chapter 139 – Freedom, Eren's Death, Rumbling Aftermath!! holds the answer to all these questions.
Attack On Titan Chapter 139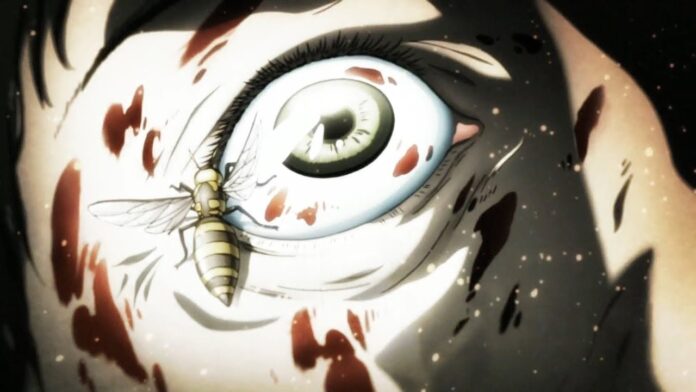 Fans have a lot of questions that need a lot of explaining to do. A few speculations have been circulating around the internet that are quite interesting. Eren does have the power to see the past and also the future. So taking this into consideration, we have no idea if this was already pre-planned by Eren. We cannot assume that Eren just lost to Armin, Mikasa, and Levi that easily. Plus, Eren does have the power to manipulate people's memories and show them different memories. In chapter 138 we see Eren and Mikasa have an alternate storyline, this was satisfying to watch but also heartbreaking.
Connie and Jean's death had us crying like anything. After Sasha and Hanje, they were our only hope. But now we are lost for words just barely able to live life as our favorite characters met unimaginable deaths.
Attack On Titan Chapter 139 Release Date
#AttackOnTitan #進撃の巨人 #ShingekiNoKyojin #aot138spoiler

See you later… Eren ? pic.twitter.com/RXGJ7Tdssy

— LIMART (@LIMART84876023) March 6, 2023
Attack On Titan Chapter 139 Release Date is confirmed to be April 9th, 2023. The final chapter of Attack on Titan has finally arrived. Fans around the world are unaware of how to react when Aot Chapter 139 releases. But, like all good things, even this must come to an end.
Recommended: Solo Leveling Anime Release Date and Latest Updates!
Chapter 139 – Predictions
Well, as of now there are no leaks or raw scans on the internet. But like all manga chapters, fans have created a lot of predictions. Few suggest that Eren and Historia had a baby. But then Mikasa kissing Eren would mean something really different and really weird. Also, all we have now is Levi, Mikasa, and Falco to who are going to live to tell the tale.
But now the real question is that if Eldia has brought more hatred upon themselves or have they established dominance. We still have no clue if the founding titan has been eradicated or can it still be passed down to someone. And will Historia's baby be the one to gain the power of the founding titan? I guess we will have to wait until Attack on Titan Chapter 139 releases.
Is Attack on Titan Chapter 139 on a delay?
Attack on Titan Volume 33 – English and Japanese Cover side by side comparison pic.twitter.com/aZSbVjXKaL

— Attack on Titan Wiki (@AoTWiki) March 6, 2023
Currently, there is no news regarding the delay of Aot Chapter 139 release date. We will make sure to update you if and when we receive any updates regarding Aot chapter 139. Make sure to stay updated with us to know more about Attack on Titan Chapter 139.
Read Attack on Titan Chapter 139 Online 
Kodansha Comics is the best place to watch all the latest chapters of Attack on Titan Manga. You can read Attack on Titan Chapter 139 on Kodansha Comics at the earliest. Reading manga on the official stated websites is always appreciated. We do not encourage the use of illegal websites to read the latest manga.
That's all for today folks. Hope you guys found this article informative and interesting. This brings our article on " Attack On Titan Chapter 139 – Freedom, Eren's Death, Rumbling Aftermath!!" to an end. At the end of the day, it is patience that brings out the best in us. So we will have to wait and see what awaits us in Aot Chapter 139.