Howdy everyone, The episode 119 got aired today and you can watch it on Crunchyroll or Funimation etc.
The episode showcased Katopesla's elimination by Vegeta and Damon's by Android 17. While we saw erasure of Universe 4 which was quite satisfactory, Piccolo's elimination was quite disappointing though we knew it from the spoilers which we got earlier.
So, we are near to the end of Tournament of Power as 12 minutes and 3 universes are left. If you have watched the episode, then you probably have watched the preview too, but if you didn't you can watch it here below:
After checking the post, you should check out the latest spoilers too in the end of this article! Here is how Gohan got in action:
In the preview you would have noticed a new type of fusion between the remaining warriors of Universe 3. It is 8th type of fusion introduced in Dragon ball after Namekian fusion, Cell's absorption fusion, Buu's chocolate fusion , Buu's absorption fusion, fusion dance and Potara earing fusion. Fans likes to call this fusion a Megazord which brings back memories of childhood show Power Rangers.
In the preview you also have noticed Gohan taking up center against the new fusion. Last time we saw Gohan fighting against the Universe 6 Namekians Saonel and Pirina. So, in the upcoming episode Gohan will be going up against the fused warriors of Universe 4.
While fans were expecting something big from Gohan as he didn't had any transformation since many years. According to the new spoilers Gohan will help others to break some sort of barrier created by merged warriors by using a Kamehameha wave.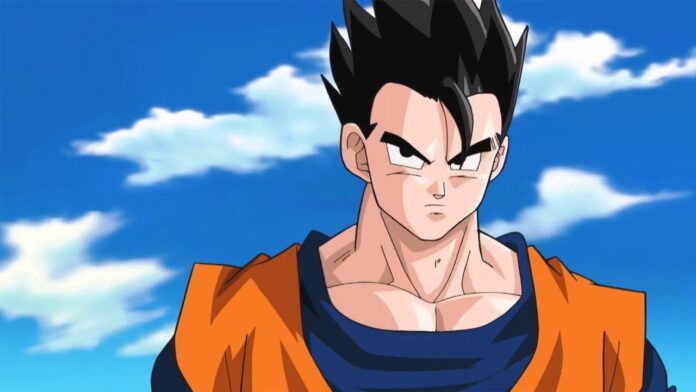 So what are your thoughts about this. Drop your opinions in the comment section.
Spoilers and Leaked image of 120:
Episode 120 "Perfect survival strategy! Deadly assassins of Universe 3!!" December 16th, 2017 (Leaked image of 120 below)
Though because of Jiren, of Universe 11 is the toughest opponent, Universe 3's survival strategy of having the most warriors remain, and is successful. At last, it's time for Universe 3 to make their move. Koitsukai and his teammates from Universe 3 begins their attack on Son Goku.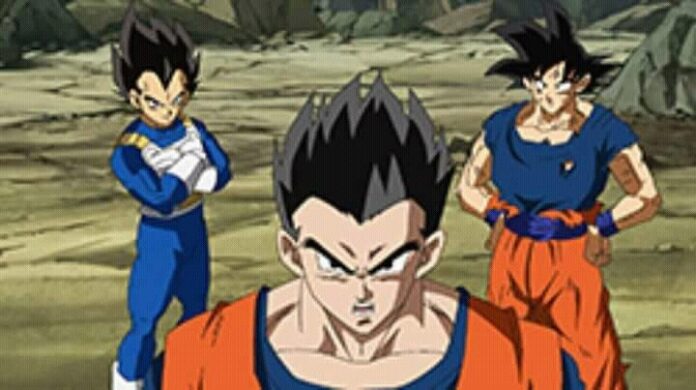 Episode 121 "All-out war! Ultimate 4-way union vs the entire Universe 7!!" December 23, 2017
Paparoni announces, "let me show you! The finest secret technique of Universe 3!? And then an intense flash of light appears in the area. Goku, Gohan and Vegeta uses their arms to block the intense light while Android 17 and 18 take cover. When they can see properly again, they see a huge shape of Amiraaza appear.
Universe 3 warriors merge and go up against Goku and his teammates as the fight for survival begins between the two universes and reaches it's climax. But, it looks like universe 3 was still hiding something. We don't know how Amiraaza will appear!
There will be No episode on December 30th, 2017. 
Episode 122 – "Risking his pride! Vegeta's challenge to the strongest."     
January 6th,2018.
The summary of this Episode is not available yet, but two things about it are confirmed, that are:
It will be a fully Vegeta centered Episode!
The animation quality of this episode will be amazing as the production's animator and writer who is making this episode is the one who made Episode 110.