The Dragon Ball Super: Broly will open on 14th December in Japanese theatres and in order to order to hype the fans Official Bandai channel on YouTube released a Gogeta Blue vs Broly video and also, a music video recently featuring movie's official soundtrack "Blizzard" performed by Daichi Miura. Here are the both videos below:
Dragon Ball Super Broly final battle is out! This is no longer a spoiler – Dragon Ball Super Broly Gogeta vs Broly full power! Super saiyan Blue Gogeta is real! New 30 second teaser is out.
The music video kicks off with Goku arriving on Earth in the space pod escaping the destruction caused by Frieza on Planet Vegeta. There is one with Vegeta ascending up in the sky in his Super Saiyan God form.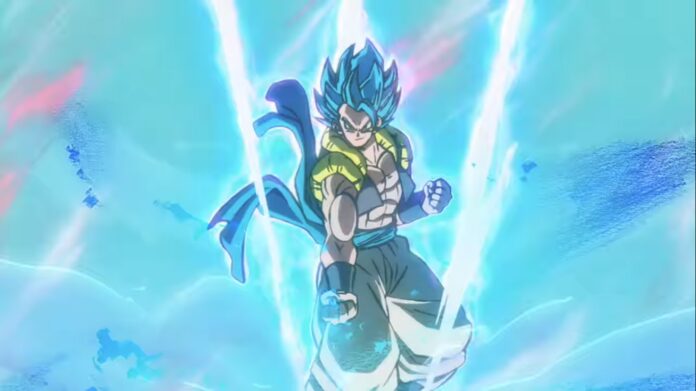 The movie had a special premiere on 14th November in Tokyo and will have a Hollywood premiere on 13th December.
USA, Canada Movie Release Date is 16th January, 2019 English Dubbed Version, Release date for other countries like France, Brazil, Mexico, Australia, Indonesia etc. can be inferred from the images below.
Currently, there is no information for the Broly Movie release in India, we will update you all as soon as we get any news. Here are the release dates in other countries.
Dragon Ball Super: Broly is the twentieth edition to Dragon Ball movies which takes place after Tournament of Power. Knowing that the other universes still holds many more strong people yet to see, Goku spends all his days training to reach even greater heights. Then one day, Goku and Vegeta are faced by a Saiyan called 'Broly' who they've never seen before. The Saiyans with 3 different destinies collide.