Jujutsu Kaisen one of the most liked anime currently running. If we talked about the anime quality then Mappa Studio takes it to a different level in Jujutsu Kaisen. It is a Japanese manga series written by "Gege Akatumi". It is the perfect pack of action and adventures with a fascinating storyline. The fighting style is done so neatly every action scene has so much clarity. In this article, we will talk about Jujutsu Kaisen episode 24.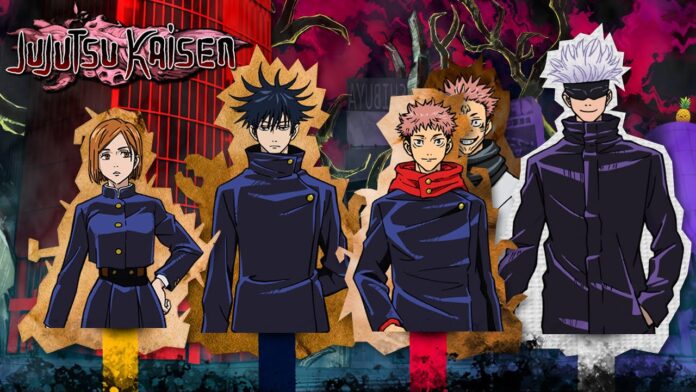 The plot of the story is centered around the main character Yuzi Itadori who accidentally gained the power of Sukuna who is also the king of curses. Later, he joined the secret organization known as Jujutsu Sorcerers in order to kill Sukuna.
A quick recap of episode 23
let's have a quick recap before jumping on Jujutsu Kaisen episode 24. Yuji, Megami, and Nobara went down the bridge. Where they fought with three curses. And we saw a domain expansion of Megami.
Jujutsu Kaisen Episode 24
The last episode was concentrated on Megami. But in Jujutsu Kaisen episode 24 Mappa production gives us super crazy fighting scenes with magnificent animation. In this episode, they give us the best action scene than before.
Well, episode 24 is also the last episode of the arc. And for now, we have to say goodbye to our favorite anime. As the last episode of season 1 Mappa executed it very beautifully.
Yuji and Nobara were facing the two curse brother Eso and Kechizu. Eso tried to poisoned Yuji and Nobara with his Rot technique maximum. Where Nobara isn't fast enough to avoid his attack so Yuji runs away with Nobara in order to go out from the range of his attack.
But somehow Eso and his brother attacked Yuji and Nobara and started decoying their body with his Decay ability. But unlucky, Nobara can harm both of brother at the same time with her technique and forced Eso to release technique.
At the moment Eso releases his technique Yuji instantly kills Eso with a divergent fist and Nobara kills Kechizu. After killing them Yuji discusses with Nobara that this isn't fair to kill human and they returned to Megami where he has a finger of Sukuna, which accidentally got eaten by Sukuna.
Release date of episode 24
Jujutsu Kaisen episode 24 aired on March 27, 2023. Also, it is the last episode of the arc. See Crunchyroll and watch season 1 of Jujutsu Kaisen.