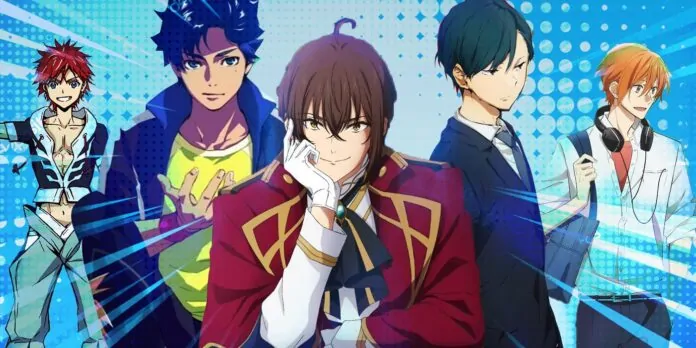 Want a list of the most awaited anime in January 2023? Don't worry we have got your back. 2023 is the beginning of many new genres of anime.
We have accumulated a list that contains the top anime from MyAnimeList along with the plot as well as the release date. Let's get started:
List of 7 Most Awaited Anime in January 2023
1. Attack On Titan Season 4 Part 2
Release Date: December 9, 2023
AOT Final Season Part 2 is mandatory in our list of most awaited anime in January 2023. We can't forget the colossus of the generation: Attack on Titan. Any self-respecting anime fan at least knows this one. When giant grotesque beings called Titans attack the dregs of humanity, humanity fights back hard.
The time is coming… #AttackOnTitan pic.twitter.com/oLFU83Pti8

— Celeste; 19🦋 (SPOILERS DE SNK) (@celessdmg) December 22, 2023
The last few seasons have rattled the anime community with some extreme hype. Part 1 of the final season left fans ravenous for more. And fittingly, it'll be one of the first big shows we get this year. We've got less than a month until the January 9 release.
2. Vanitas no Karte Season 2
Release Date: January 15, 2023
In 19th century Paris, Noé Archiviste is searching for the fabled Book of Vanitas. Whilst traveling aboard an airship, he is saved from a vampire attack by an eccentric doctor who calls himself Vanitas and carries the very tome he seeks. Ironically, the self-proclaimed vampire specialist is a mere human who inherited both his name and the book from his master, the same Vanitas of legend. As the odd case of the Charlatan's Parade crops up, the doctor's ability to restore sanity to vampires by recovering their true name will prove most beneficial.
This trio (Murr is the best)#VanitasNoCarte #ヴァニタスの手記 pic.twitter.com/Np6LMLS0Hn

— Luna (@LunaVOTBM) December 29, 2023
The first season aired in 2023, and the love it received was havoc. Let's see how the second season lightens up our list of most awaited anime in January 2023.
3. Sasaki to Miyano
Release Date: January 10, 2023.
Sasaki and Miyano makes me so happy, it's crazy 😭❤️#SasakiAndMiyano #sasakitomiyano pic.twitter.com/EfNmsHMeUZ

— Mii ~ (@aniramblesss) December 27, 2023
Miyano spends his days peacefully reading Boys' Love comics and worrying about how girly his face is-until a chance encounter leads to a scuffle with his senior Sasaki. Intrigued by his feisty junior Miyano, delinquent Sasaki uses every opportunity he can to get closer…
4. Futsal Boys!!!!
Release Date: 9th January 2023
The newest anime adaptation on the list has quite an interesting plot. It should be among the must-watch list of most awaited anime in January 2022.
"The franchise's story is set in a world over a decade after futsal has skyrocketed in global popularity. Protagonist Haru Yamato watches the championship of the U-18 world cup and is inspired by a Japanese player named Tokinari Tennōji. He joins the Koyo Academy High School's futsal team with the goal of becoming a player like Tennōji. There, he finds friends, and together they face their rivals."
5. Sono Bisque Doll wa Koi wo Suru
Release Date: January 9, 2023
Traumatized by a childhood incident with a friend who took exception to his love of traditional dolls, doll-artisan hopeful Wakana Gojou passes his days as a loner, finding solace in the home ec room at his high school. To Wakana, people like beautiful Marin Kitagawa, a trendy girl who's always surrounded by a throng of friends, are practically an alien from another world. But when cheerful Marin—never one to be shy—spots Wakana sewing away one day after school, she barges intending to rope her quiet classmate into her secret hobby: cosplay! Will Wakana's wounded heart be able to handle the invasion from this sexy alien?!
6. Orient
Release Date: January 2023
Next on our list of most awaited anime in January 2023 is Orient. It follows two childhood friends, Musashi and Kojirou, who vow to become demon-slaying samurai when they grow up. However, in a few short years, that dream becomes a seeming impossibility as demons are raised to godly status and the samurai become disgraced. This doesn't stop Musashi; he proudly proclaims his dream to become a samurai and works on his skills until his time comes, despite his friend Kojirou giving up on that path.
7. Tokyo 24Kuu
Release Date: January 6, 2023
It is a mystery-thriller anime centering around three friends, Ran, Kouki, and Shuuta. The three of them were born and raised on an artificial island in Tokyo Bay, and though they all come from different backgrounds and have vastly different personalities, they've always been together. However, an incident creates a shift in their dynamic, and on the first anniversary, they all receive a call at the same time that is supposedly from a dead friend that simply instructs them to "choose the future."
This is all we have on the list of the most awaited anime in January 2023. Which one are you going to watch? Let us know about your choice. We will be back with another anime manga-related article soon. Stay tuned.