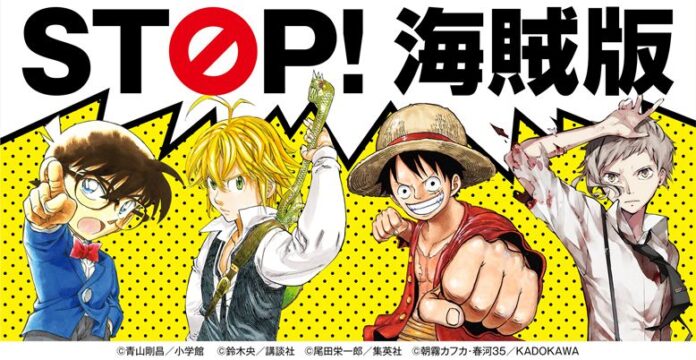 Manga Industry Lost 6.7 Billion Dollars Due To Pirated Sites. Piracy has always been a threat to the manga industry. We see the industry losing almost a billion dollars each year owing to piracy. But, this year- the numbers have increased a lot.
A calculation showed that the industry suffered a loss of almost 6.7 billion dollars owing to the pandemic and the lockdown.
Manga Industry Lost 6.7 Billion Dollars Due To Pirated Sites- Reasons
The main reason of this increased piracy is the increasing popularity of the manga industry. Thirty years ago, this industry was limited almost only to Japan. But, due to Globalization, and the increasing fan of this industry- we are seeing a lot of pirated sites.
Recently, there has been a surge in anime fans in the last two years. Weebs have increased as people have been sitting home for the pandemic.
Manga Industry Lost 6.7 Billion- Reports
The report comes from the organization Authorized Books of Japan. As Kotaku explains, the group keeps tabs on manga sales both legally and illegally. ABJ has a running list of piracy websites that it tracks stats for, and it turns out the list's collective page views went way up in the last year.
According to the report, the group's January 2020 report noted that the top-three sites being tracked brought in 12.5 million users. But by October 2023, the number shot up to 326 million. Clearly, that is a huge boost, and ABJ estimates the damage done by pirates totals to billions lost.
There was a global manhunt for the manager of manga piracy site Manga-Mura in 2019. The manager was arrested, found guilty, sentenced, and fined. However, a new site called Manga Bank rose to fill the void. The four major manga publishers, including Shueisha of One Piece and Naruto fame, are accusing Manga Bank of copyright violation. The site had shut down a month earlier.
In fact, ABJ says the financial impact of manga piracy this past year was 4x worse than in 2020. The group estimated that $1.8 billion USD was lost in 2020, but 2023 estimates suggest $6.7 billion was forfeited from January to October.
What do you think about the fact- Manga Industry Lost 6.7 Billion Dollars Due To Pirated Sites? Let us know your thoughts in the comment section. We will be back again with another anime or manga related article. Stay tuned with us.
You might want to read: 6 Best Anime of 2023.