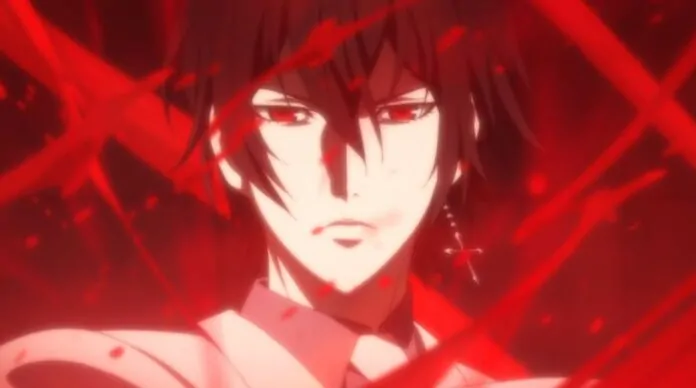 Hey guys! Today in this article we are going to talk about the latest Noblesse episode 7- release dates, spoilers, where to watch, and all other details.
2020 has been the year of webtoons and manwhas. The journey started with the Tower of God, God of Highschool made everyone crazy. Now, Noblesse is here to make your day. Fans cannot get enough of the Noblesse story. 6 episodes have already been aired, and now everyone is looking forward to seeing how the latest episode goes.
Noblesse Episode 7: Release Date
New episodes of Noblesse are released every Wednesday. Similarly, episode 7 will be released on 18th November 2020.
Noblesse Episode 7: Where to Watch?
You can officially watch the latest episodes on Crunchyroll.
Noblesse Episode 6: A quick recap
We see an action-packed episode that sent a chill down our spines. Seira beats down Hammer and then goes on forward to unleash her very own weapon- death Scythe that kills Hammer in a single blow.
THAT WAS SO EXCITING!!!#Noblesse #Raizel #CadisEtramaDiRaizel pic.twitter.com/vmyaKoVoSW

— Jules Walker (@Julieta2209) November 12, 2020
On the other hand, we see Frank and Takeo going all the way out. Frank unleashes his true powers, and Takeo is not getting weaker either. Frank asks him why is he fighting. Takeo replies he is saving those who matter most to him. Frank is interested in him and proceeds to finish him off. But then Takeo says that he is sorry for putting the kids in danger.
Frank realizes he is a good man by heart and lets him live by saying that he should personally say sorry.
The main battle is going on between Raizel and Crans. Cranz proceeds to say something awful to which Raizel replies that nobody has told to speak up. Using mind control, Raizel bends his knees and has him bow down. Using the ultimate Blood field, he finishes him off.
Back when they are home, M-21 overhears Tao and Takeo speaking about how Tao's sister is not real. He askes Franks to let them stay in the house.
What is Noblesse all about?
Raizel awakens from his 820-year slumber. He holds the special title of Noblesse which is a pure-blooded Noble and protector of all other Nobles. In an attempt to protect Raizel, his servant Frankenstein enrolls him at Ye-Ran High School, where Raizel learns the simple and quotidian routines of the human world through his classmates.
However, the Union—a mighty secret organization with strings around the globe and a goal to rule the world—dispatches modified humans and gradually encroaches on Raizel's life progressively—which causes him to wield his mighty power to protect those around him.
After 820 years of intrigue, the secrets behind his slumber are finally revealed and Raizel's absolute protection as the Noblesse begins.
Right now, this is all we have on the new anime. Till then check out our other articles on Black Clover, Talentless Nana, and By the Grace of the Gods.