Summer is around the corner, and so are the new anime/seasons! We've gathered the most anticipated and new cool anime/seasons for you to watch this summer of 2023.
Note: Due to the ongoing Covid-19 pandemic, some titles are subject to potential delays. We'll update this article, as soon as we get any information.
Top 5 Anime/Seasons Coming This Summer
Knights Of Sidonia: Ai Tsumugu Hoshi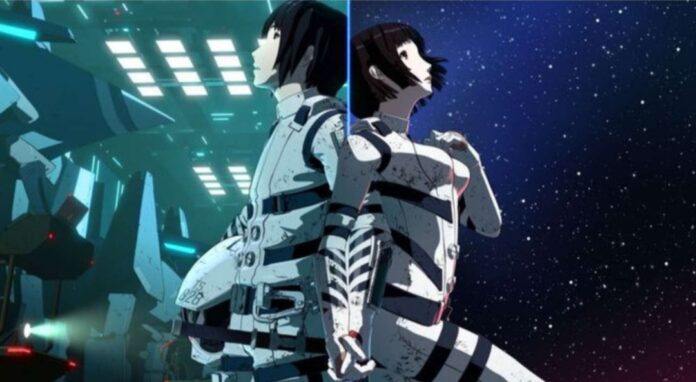 Knights of Sidonia's story is set in a futuristic world where there's been destroyed by giant space creatures called Guano. In this future humanity's been relegated to living in giant space turds, where genetic engineering is developing. Moreover, we see a newborn living underground without genetic enhancements. The protagonist vents his above-ground distill.
Later, he is chased by few people and gets captured and is put under observation. Eventually, he becomes a mech pilot. As far as animation goes, this show is technically a pure CGI or maybe it's designed to look like CGI laid-over animation.
Making it to the top of this list of new anime/seasons, Knights of Sidonia is seemed to be one of the most anticipated anime this summer 2023. The new season 'Knights Of Sidonia: Ai Tsumugu Hoshi' is premiering on 14 May 2023.
Revue Starlight: The Movie
Starlight, a stage play known by everyone worldwide. An inspired two young girls named Karen & Hikari Kagura, to one day be a part of it. Since then the two girls get separated as they transfer away. But when Hikari Kagura transfers back years later, Karen is overjoyed.
Then, one day after school Karen accidentally witnesses the auditioning process for the Starlight play but, things seem a little odd. Giraffe named Kirin oversees the auditioning process and whoever loses their pin, and a strange battle loses the audition.
What exactly is Starlight and just what will become of Karen & Hikari's friendship? Revue Starlight: The Movie is premiering on 21 May 2023.
Kud Wafter
The story follows their summer vacation as the other members of the school go back to their hometowns. Riki decides to remain in the dorm; also, Kudryavka stays for him. As she is the only girl left in the dorm, she summons Riki to come over.
As Riki is staying along with Kudryavaka in her dorm, there maintain it a secret as the school has separate dorms for girls and boys. You will see their friendship turning into a relationship as the story goes by. Now give me a better reason not to include this anime in the list of top new anime/seasons this summer 2023? Kud Wafter is premiering on 14 May 2023.
Fate/Grand Order: Camelot-Paladin; Agateram
Fate/Grand Order is a Gatcha mechanic game, originally released in Japan for mobile phones in 2015. The elevator pitch for the game is quite simple. Ritsuka Fujimaru, who finds themselves as the only survivor from a group of Mater candidates. However, they are now tasked with saving the universe after a massive calamity that started to rip it all apart.
Fujimaru, alongside their Shielder servant Mashu, must travel to the moments in history. Later, when anomalies began appearing, and not only sort out the whole mess but also recover the mystical holy grails that caused the mess in the first place. Fate/Grand Order: Camelot-Paladin; Agateram is premiering on 14 May 2023.
Mobile Suit Gundam: Hathaway's Flash
Originally the anime is called Mobile Suit Gundam, but since its proud expansive franchise, it is called double-o 79. In this world, once everyone started moving into space, they decide to reset the clock and start back from zero. It's been 79 years since humanity started to colonize space.
The Earth Federation began to build space colonies called Sides and migrating most of the Earth's population there. In order to alleviate overpopulation and the famine was causing. Eventually, a lot of these colonies began to bitter believing they were unfairly thrown away by the rich elites that got to stay and live comfortably on. Mobile Suit Gundam: Hathaway's Flash is premiering on 7 May 2023.
Where to Watch?
I'd recommend you to watch these anime on Crunchyroll or Funimation. These are some popular streaming sites with some pretty good subtitles.
Also read: Waiting for AOT S4 Pt2? While You're At It, Check Out These Cool New Anime.
Thanks for reading "New Anime/Seasons Releasing This Summer 2023, News, Updates." For more latest updates & news, stay tuned to us!