Hey guys! Today in this article we are gonna talk about the brand new Boruto Episode 164 of Boruto Naruto Next Generation. This post will consist of the Boruto Chapter 164 release date, spoilers, and even a quick recap of the previous episode. Without further ado, let's get started!
The anime has taken a pretty interesting turn and fans are thrilled about the next episode. Can Team 7 come up with a plan to retrieve the cells? There are a lot of mysteries waiting to be unraveled. Let's check out some details now.
Boruto: Naruto Next Generations Episode 164: Release Date
New episodes of Boruto are released every Sunday. This new episode will also be released on Sunday, 6th September 2020. It will be released at 5.30 p.m JST. Make sure to convert that into your local time to catch the episode at the time of its broadcast.
Boruto: Naruto Next Generations Episode 164: Where to watch?

To see an episode of this anime check out www.tv-tokyo.co.jp.
Boruto: Naruto Next Generations Episode 163: Recap
Lord Raikagesent Omoi to investigate about the Marui and Kakui cells. He explains this to Team 7. To sneak into the Land of Silence and investigate before things get out of control is their purpose. Boruto and Sarada also explain that they are being pursued by various groups of people. Ogino revealed that the Shinobi are the real perps!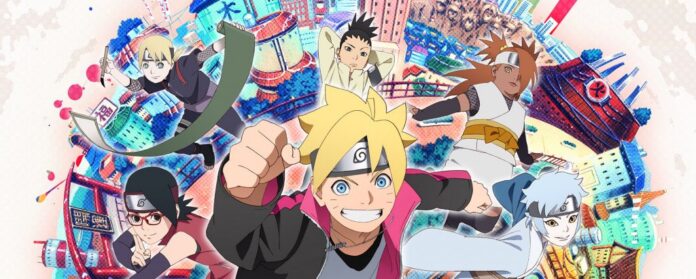 Omoi is also shown the weapon used to kill Lady Sakuya by Konohamaru. The weapon is covered in poison. Omai exclaims that he has seen that somewhere before and reveals where he saw that and every other detail too. According to Boruto, three Shinobi belongs to the Land of Haze. They all decide to join hands and defeat the enemy together.
They start their journey and on their way face another villain. Omoi says that he is capable of handling this matter and tells the team 7 to go on with their journey. Marui and Kakui are taken down by the villain. And, Omoi struggles to find the weakness while Team 7 meets Yuiga who is on a mission to restrict them from persuing his friends.
Boruto: Naruto Next Generations Episode 164: Preview
This is all we have about the new episode now. The wait is almost over and we will be back with new updates soon. Till then stay tuned on Omnitos.