Hello, everyone. This news is for Vegeta fans out there. Vegeta is getting a huge power up taking ki inside again looking somewhat similarly powerful to KaioKen Goku SSJ Blue as per Cipher translated and reported by Suisoukiraki on Twitter. Watch full chapter 45 on VIZ.COM when it releases officially, these are just small leaks. Thanks to Geekdom101 for elaboration.
Dragon Ball Super Manga Chapter 46 will release on 19th March 2019.
Updated: new full Translated DBS chapter 45 link. There was a mistranslation, Vegeta is using this form for the second time in Manga, the error was solved after the chapter was unveiled. How Goku and Vegeta will fight Morro without having the energy to go even a Super Saiyan is a big question.
This post will contain major Manga Spoilers and leaks, so leave it if you don't want to get spoiled. There are interesting things happening to Vegeta when he is fighting with Morro. Vegeta is inquiring about Morro's technique whether he has got something new up his sleeves in the picture below. Morro is a villain who can suck the energy of planets and living beings.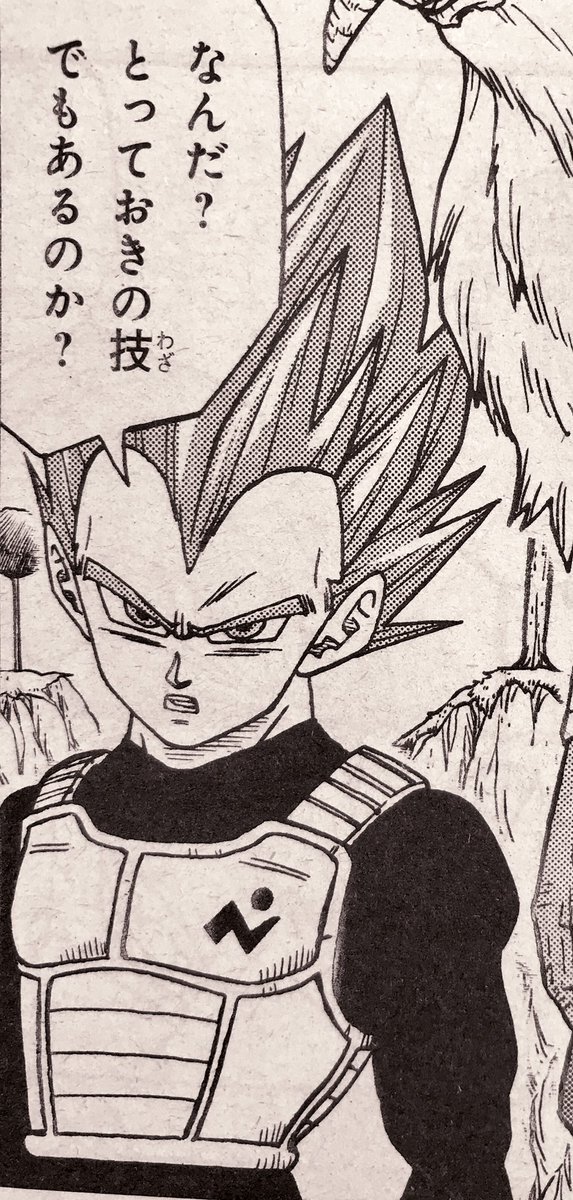 He can't turn Super Saiyan and has lost that ability at the end of chapter 45 as Morro sucked out all energy.
Here are some dialogues between them from the picture below.
Morro: It's useless. You can't even lay a finger on me.
Vegeta: Damn … As long as I can't get close to him, there's no way I can capture him.
Morro: To be perfectly honest, I've lost. I don't have any more power-ups left beyond this.
Morro: Hahaha. Begging for your life? The Galactic Patrol truly has lost its luster.
Now it gets interesting here when Vegeta powers up in the middle of the chapter. Refer to the picture of Manga below.
The sequence of pics say: "You're hiding your true goal from us, right?" "Eh? Did Vegeta … power up again?" Commentary: "Vegeta goes Super Saiyan Blue, which he'd been hiding, and … even further beyond with an effect that almost looks like Goku's Blue Kaio-Ken!"
モロからドラゴンボールの願い事を聞き出したベジータ

本当の狙いは隠しておくもんだろ?

隠していた超サイヤ人ブルー…から更にエフェクトが出てまるで悟空のブルー界王拳のようなパワーアップでモロと激戦! pic.twitter.com/3F4h5BrmRr

— のあと (@suisoukiraki) February 20, 2019
Vegeta vs Moro CONTINUES in Dragon Ball Super Manga Chapter 45 as we have these leaks. Did Moro defeat Vegeta by sucking the whole planet's energy? Did Moro remove Vegeta's ability to go Super Saiyan temporarily? What is going on in Toyotaro's official Dragon Ball Super Manga Version? Comment down your opinions below.