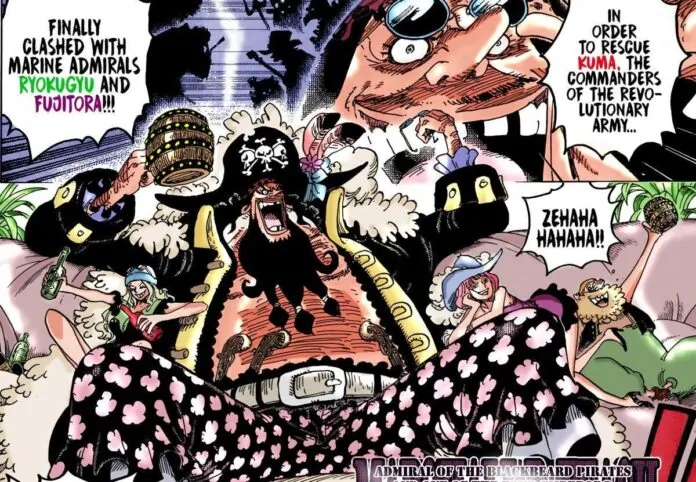 This is One Piece Episode 917 Release Date, Spoilers Thread containing Live Countdown to English Sub, Spoilers, Leaks, Speculations, Discussion for Luffy prison part. The release date of the One Piece Episode 917 is 12 January 2020.
Feel free to discuss in the comments section below or for questions, catch us on our One Piece Discord or Twitter handle.
What is the One Piece Episode 917 Release Date, Time?
One Piece Episode 917 will release on 12 January 2020. Time left for the release of this Episode is according to the Live Countdown, here is the Exact LIVE Countdown for the upcoming Episode:
One Piece Episode 916 was a decent Episode that showed humiliation inside the prison in which Luffy is kept, also Luffy met Captain Kid in his jail cell and swore to get even with Kaido and reaction of Luffy's crew to his defeat. The chapter also showed an imprisoned Fishman Kappa like being who is one of the retainers of Oden.
Where to watch Latest One Piece Episode 917 Officially?
You can watch it on Funimation or Crunchyroll. We do not provide unofficial links.
One Piece Episode 917 Spoilers Thread
Episode Title: "The Holy Land in Tumult – The Yonko Blackbeard Laughs Boldly"
Warning these are 100% true and big spoilers, beware.
Perona after hearing the news about her master Gecko Moria being alive goes back to Mihawk to tell about that and they have some quarrel.
Meanwhile at some island in New World Gecko appears calling out for Blackbeard, while he does not appear in person but his commanders meet him with weird and identical powers, while he later talks on Den Den Mushi with Gecko, also tells Gecko about Revolutionary army commanders clashed with Admiral Fujitora and Ryokugyu and Luffy being in Wano.
This means Blackbeard is closely following every move of Pirates and Revolutionaries and surely he has gotten smarter after the time skip.
After this Wano Country Act- two starts with Oden's retainers clashing.
STAY TUNED WE WILL UPDATE THIS ARTICLE THREAD IF ANY NEW INFORMATION RELEASES!
Other Upcoming Episodes: One Piece Episode 918
One Piece Episode 918 will release on 19 January 2020 Officially.
One Piece Confirmed as Top-Selling Manga – Crunchyroll
Shueisha confirmed on November 25 that Eiichiro Oda's 'One Piece' fantasy action manga sold the estimated 12.7 million copies from November 19, 2018, to November 17, 2019, reaching the top spot and maintaining this rank for many years since its launch, and had become the top-selling manga series of 2019, according to Mantan Web.
Manga is currently ahead of the story than anime being on Chapter 968th.
Luffy vs Kaido happened Wano country act 1 ended, what are your thoughts/opinion about it, comment down below.