Though fans are getting a new superhero show in the form of Superman & Lois, at the same time, shows like Supergirl and Black Lightning will be on the screens for the last time. Today we are going to talk about supergirl. we will shortly post a separate article for Black lightning. So let's start, and don't forget to read about the upcoming show, Superman & Lois. link below.
Read:  Superman & Lois Season 1 Release Date, Trailer, And More
Add our website Omnitos as a mobile app by clicking the top right corner of chrome and add to the home screen to stay up to date.
Supergirl was the 2nd spinoff series of the arrowverse after The Flash. In September 2020, The CW announced that the girl of steel's season 6 will be its last. Due to Melissa Benoist on maternity leave, the production was rescheduled and started in late October and November. It will premiere later in 2023, maybe when CW midseason starts. The Final Season will have 20 episodes. This post will be updated as soon as the official premiere date is set.
Due to the pandemic, writers got the time and they re-wrote the season finale keeping in mind the role of Lex Luthor played by Jon Cryer. Also Azie Tesfai, one of the series regulars, who plays Kelly Olsen is co-writing season 6 episodes. Supergirl Twitter handle retweeted the news. Another tweet confirms that David Harewood is directing episode 6 of season 6. David Harewood plays Martian Manhunter in the series.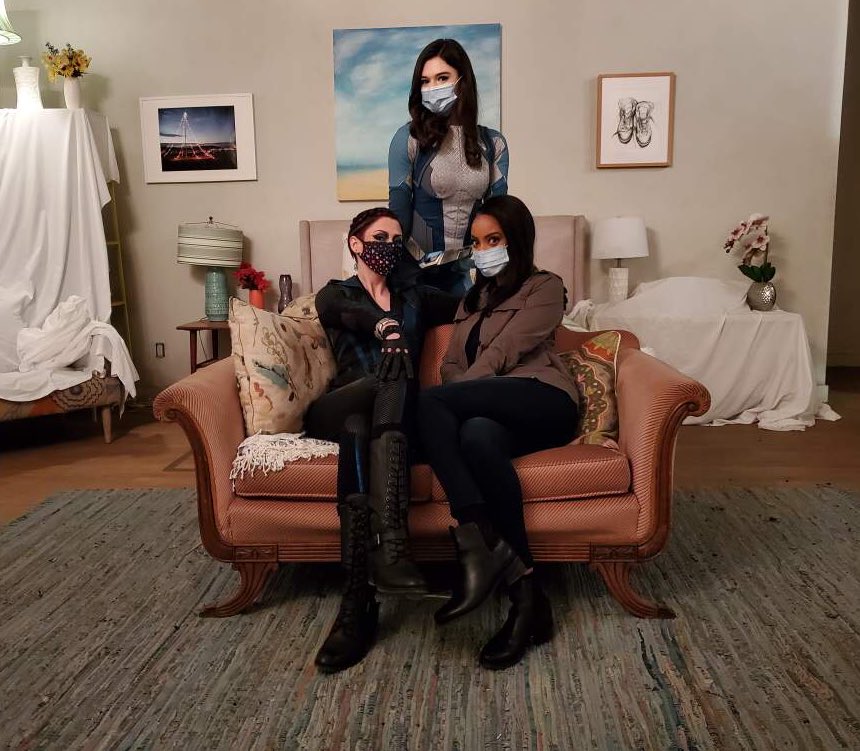 Supergirl Season 5 Recap:
In the last season, we saw that Supergirl is about to fight against Rama Khan and Gamemnae, and their collection of kryptonite. Meanwhile, to protect kara from kryptonite, Lena makes her a Suit as she did back in the pre-crisis timeline. Nia, Alex with J'onn disguised as supergirl takes on Rama Khan.
Brainy realizing lex's plan to kill Supergirl and her friends, sneaks up on the ship. Uploads the code to shrink the gods. While he does this his female counterpart protects him. Even after when saved by supergirl, tells her mother's plan to use Obsidian VR world to kill people. Meanwhile, Lena tries to stop Andrea with the help of Brainy's counterpart.
In the end, everything goes in favor of our heroes. Supergirl stops the VR, Lena is able to stop Andrea and Brainy is successful in capturing gods. At last, only one person is left to be dealt with i.e. Lex Luthor. In the time being Lex takes with him the bottled up gods, to his mother and his last lines being "Let's get to work doc….."