It seems like the series is approaching a new phase of the current arc. It seems like the story is going to make a turn and the tables will turn in the hero's favor. The previous chapter featured how the magic knight captains attack lucifero at once but still didn't able to put a single scratch on him. And the chapter ended with Asta putting a sneak attack on Lucifero. So, what is going to happen in the upcoming chapter of the series which is Black Clover chapter 320? Let's find out:-
Black Clover Chapter 320
"Great magic knights VS Devil King" was the title of the preceding chapter. We witnessed the captain of the Magic Knights' true strength. They devoted all they had to defeat Lucifero, and there is no doubt that they would be able to achieve so in this manner. Lucifero, on the other hand, was able to defeat all of the magical knights on his own. Asta attempted a surprise strike from behind towards the end of the chapter.
Black Clover 319
"We've been granted the title of strongest!!!"

(reposted with a subtitle and added a little more details)#mangacoloring #BlackClover pic.twitter.com/5WTPali9GO

— Rai (@ggureii) January 16, 2023
What is the Release Date of Black Clover 320?
As per the information we got, this time there is no delay in the schedule. So, it means that Black Clover Chapter 320 is going to release on 23rd January 2023.
Black Clover Chapter 320 Spoilers
Recently, the official raw scans of Black Clover Chapter 320 revealed, and guess what, Yuno is back!!!.
Here are the raw scans of Black Clover 320:-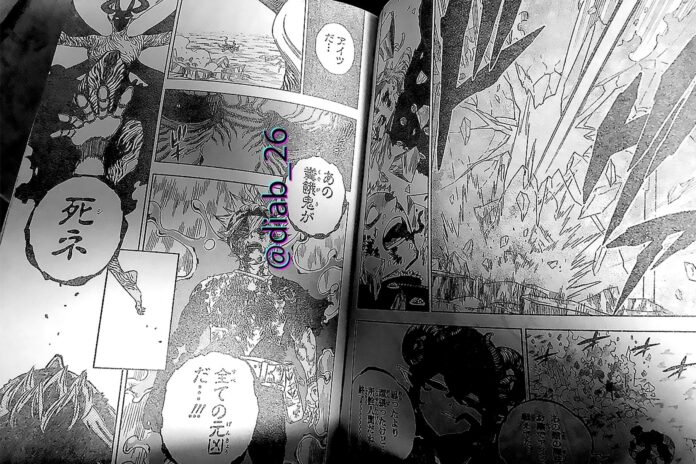 Where To Read Black Clover Chapter 320?
Black Clover is an addictive and captivating masterpiece. Weebs all over the planet eagerly wait for a new chapter to release every week. And the best place to read Black Clover Chapter 320 Online is none other than Viz Media. You can read all the latest shonen manga chapters right here weekly without any delay. We highly condemn the sage of illegal or unofficial websites to read the latest manga chapters.
Also, Read:- Black Clover Season 5: Release Date, Spoilers, Updates
What Black Clover Is About?
Black Clover is a Japanese manga series written and illustrated by Yūki Tabata. The story revolves around our protagonist who is known as Asta. For those who don't know, Asta is a young orphan who was abandoned and raised in an orphanage with Yuno who is the deuteragonist of the series. In the world, where magic is everything, known as Mana, Asta was born without any magic but Yuno got blessed with a rich level of Manga. Although they are all born with the ability to use Mana as a magical power, Asta is distinguished by the fact that he prioritizes physical form. Yuno, on the other hand, was a child prodigy with extraordinary magical abilities. He could control the magic of the wind. The two teenagers developed a friendly rivalry around a desire to become the next Wizard King.