Power up and get ready people, as this is the last time lightning will strike its enemy. Black Lightning will be airing its last season this year. The final season announcement was made in November 2020, that DC's first black-led series, 4th season will be its last. Black Lightning Season 4 premieres on Monday, February 8th. Let's see what previously happened and what is next to come?.
Also, Read The Flash: Season 7 Reverse-Flash Returns?, New teaser, Release Date Premiere delayed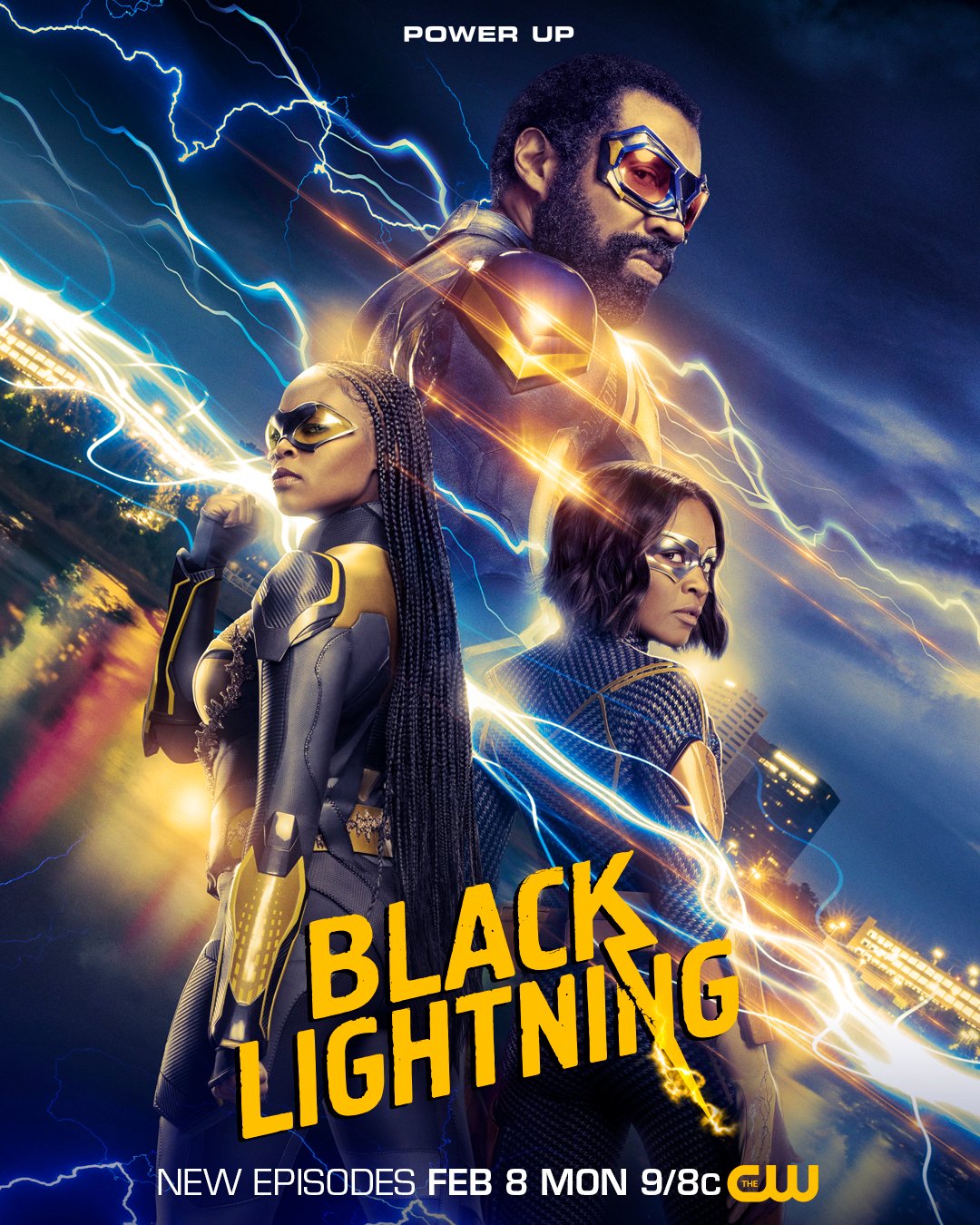 In the Season 3 finale, Dr. Stewart got approval for the metahuman boarding school. The ASA uses the people of Freeland as test subjects, in order to create super soldiers. The school will focus on these areas and try to make things right as much as possible. meanwhile, Jefferson will have a larger role, when it comes to the school as he is both a metahuman and a teacher.
Since it's the final season, fans will definitely see Tobias Whale and Gravedigger. Both the Black lightning nemesis is still out there. and they will be the mainstay for the season. As for their plans, it's still unknown what they are up to.
Apart from these things to look forward to, there is something more interesting. Khalil Payne Aka The Painkiller. It's been hinted that a spin-off series is in development and that there will be a Backdoor pilot episode included in season 4 of Black Lightning. The introduction episode will follow Khalil, who wants to start afresh life, leaving behind his previous life and break the cycle of violence.
Executive producer Salim Akil, in an interview with the variety says: "When we first started the Black Lightning journey, I knew that Jefferson Pierce and his family of powerful Black Women would be a unique addition to the superhero genre: he further added, "The love that all comic book fans around the globe have shown this series over the past three seasons proved what we imagined, Black People Want To See Themselves in all their complexities." 
Black Lightning premieres on Monday, Feb. 8 at 9/8c on The CW. If you haven't watched the previous seasons make sure to watch it on The CW app or Netflix. For more news follow the Twitter handle of Black lightning.